Overview
RAW format images produced by Canon cameras are very large - 67MB per picture for dual pixel mode in fact. Because of this, Amazon S3 is the perfect place to store your library, with unlimited storage space and low cost per GB.
Unfortunately, Canon cameras are unable to connect to S3 natively. However, they can utilise FTP - and this is where BucketBridge comes in. With BucketBridge, you can utilise wifi to upload all images to S3, with no risk of ever filling up your FTP server.
Supported Cameras
Canon cameras supporting WiFi:
Canon 5D mark IV
Canon 6D
Canon 6D mark II
Canon 70D
Canon 80D
Canon T7i
Canon 77D
Canon SL2
Canon 750D
Canon 760D
All cameras supporting W-E1 WiFi SD card
Setting up your camera
Before setting up your camera, you should set up a BucketBridge instance. View our quickstart guide for more details.
First, enter the camera SET UP4 menu and select Communication Settings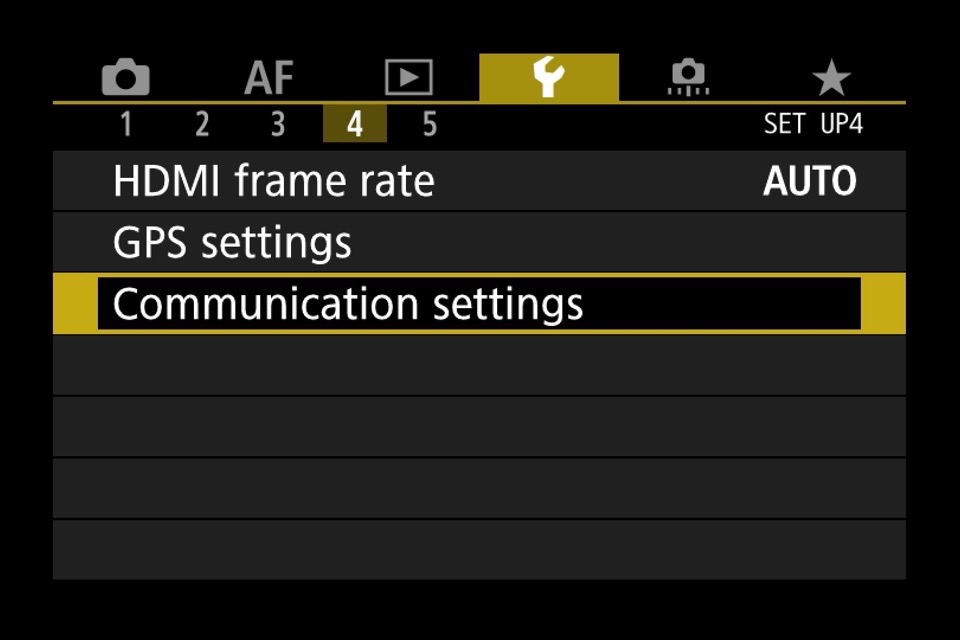 Next, select Wi-Fi Function and choose Transfer images to FTP server.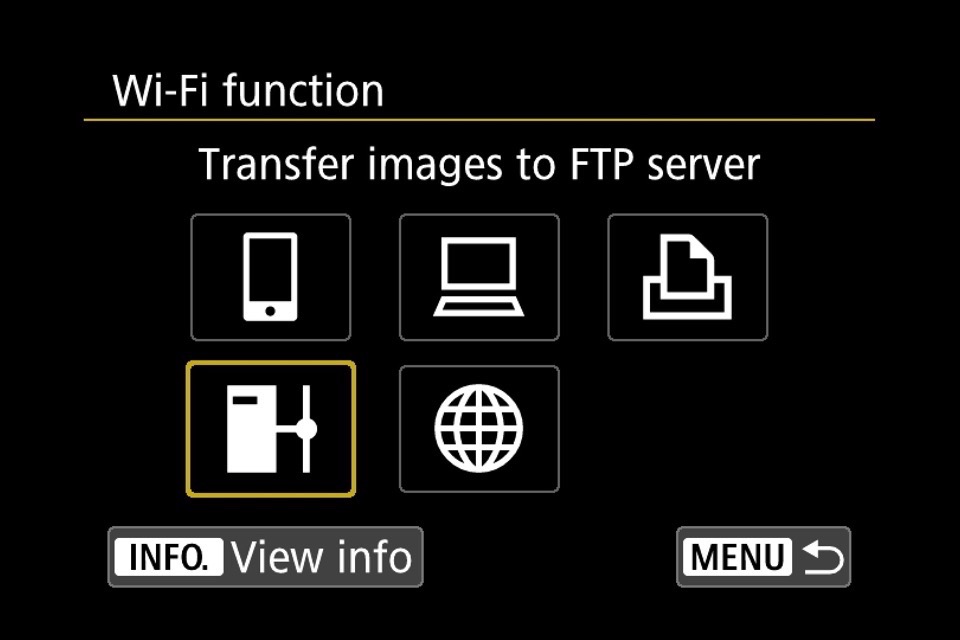 Now you must provide configuration details for accessing the BucketBridge instance.
Choose your WiFi network and enter the password to connect.
Select FTP for the ftp server type.
Enter the IP of the BucketBridge instance
Enter the username and password (see Adding Users for details on how to configure users in BucketBridge)